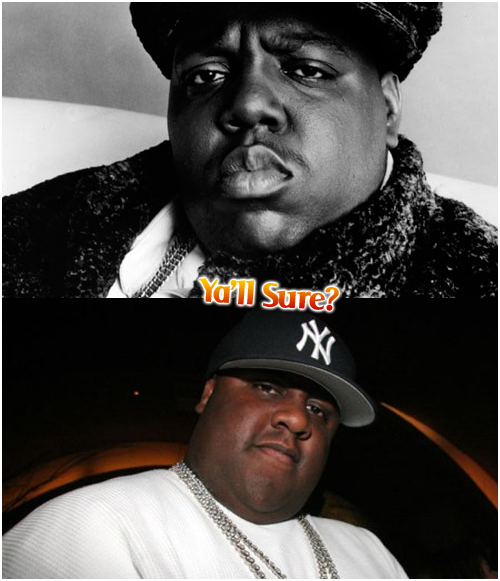 "NOTORIOUS, the screen version about the life of rapper Christopher Wallace a.k.a. The Notorious B.I.G., will begin on March 24, 2008 in and around the five boroughs of New York. The film stars multiple award winner Angela Bassett as Christopher's mother Voletta Wallace, Derek Luke as Sean Combs, Anthony Mackie as Tupac Shakur and introducing Jamal [Gravy] Woolard as The Notorious B.I.G. …George Tillman Jr. is set to direct…

"Finding Big was a task in itself and I'm honored that so many young men came out to audition for the role," said Voletta Wallace. "However, it was Jamal's charming personality, warm spirit, wonderful sense of humor and beautiful smile that won my heart. He is a talented and charismatic actor and I am excited that he will bring Christopher's character to the big screen."

The film also stars up and coming actors Antonique Smith, Naturi Naughton, Dennis White and Julia Pace Mitchell." [ link ]
Let it be known that Biggie is my favorite rapper, so I'm kind of iffy about this whole thing. I don't know who Gravy is (but his name is perfect…so perfect), so this makes me nervous. He does look somewhat like Biggie and he's from the same place, but that doesn't mean he can do the role justice. I will be more than furious if they botch this movie up.
Hey, it's still better than Sean Kingston!
[ Gravy pic snatched from Nah Right! ]